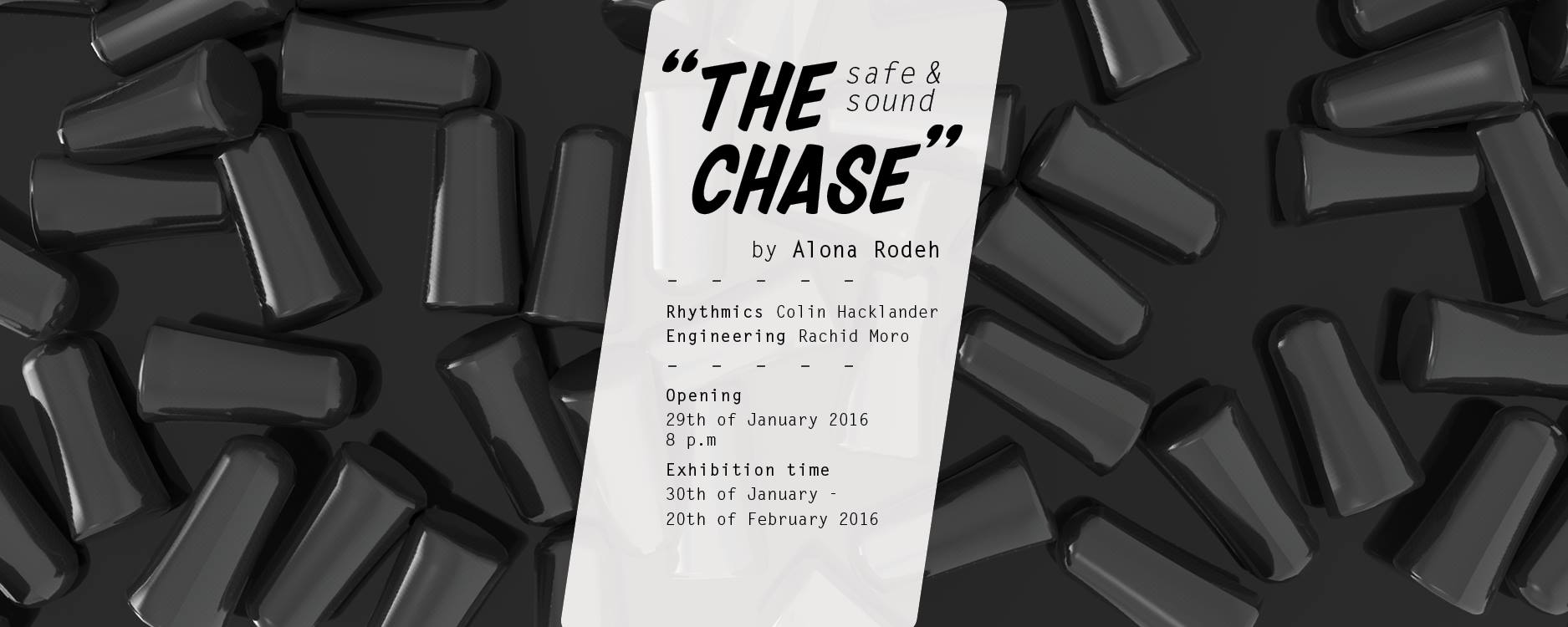 "It is mostly at night that the highest fear of crime occurs. Although all of the senses provide information about the environment, 
it is through vision that the majority of information is acquired and processed by the brain. Vision, therefore, has a tremendous impact on the decision making process."
(from the Guideline on Security Lighting for People, Property, and Public Spaces, 2003)
As a part of Transmediale Vorspiel, visual artist Alona Rodeh will present a new time-based piece, embedded in the architecture of Vesselroom Project space. 
The need and desire to feel safe in today's world has become a handy justification for the implementation of measures that threaten the foundations of democracy and social life. It is odd that cities had never before counted on so many security measures, but never before the feeling of insecurity has been so present. 
In the last two and a half years, under the meta-title "Safe and Sound", visual artist, Alona Rodeh (Tel Aviv, 1979) has been pursuing the visual and sonar expressions of safety in the city. This exhibition series was initiated with a large-scale sound and light installation linking club culture and safety regulations in architecture, presented at Künstlerhaus Bethanien (2014); the second, a variation on the same project was shown at Herzliya Museum of Contemporary Art (Israel, 2014). The third episode was a multichannel sound work and a monumental homage to the notorious Israeli "Iron dome" at Petach Tikva Museum of Art (Israel). In 2015, the fourth episode took place at Grimmuseum and Rosenfeld Gallery, where Rodeh shifted from her monolithic large-scale works into more detailed object-based techniques and elements. 
For her solo show at Vesselroom Project, as a part of Transmediale Vorspiel, she introduces the last episode of the series. The emphases has been now placed on the presence of light and its physical effect on one's eyesight and body. To that end, she has conceived and developed a new time-based light installation embedded in the architecture of the space.
Rodeh has intervened the former office checked-impersonal-ceiling of Vesselroom Project with five LED panels that bring it to life. Together with three lit photographs, they perform a chase of lights in a silent performance of rhythm. 
It's not so common to find traces of human presence in Rodeh's last productions. Here, she includes three staged images that feature three male figures that transform viewers into real voyeurs, as if inside a " monitoring system" that in fact, is not really watching anything or anyone. We confront three allegedly studied (even fashionable) scenes. Possible but not actual. 
The visual maze of Safe and Sound "The Chase" challenges the eyesight. By doing so, Rodeh examines the role of perception, the act of looking, the importance of vision, its processes and structures, in a society where the individual is constantly harassed by the voyeuristic vertigo caused by multiple proposed images.
It is, in short, to keep the viewer alert and active, to make them aware of the process of vision and perception of what is happening, awakening in us our status of actors, performers of our own reality. An answer to the limits (and manipulation) of the look that want to be imposed and how the observation of life can begin to replace life itself.
Carolina Jiménez
***
Alona Rodeh
(1979, Tel Aviv, Israel)
Lives and works in Tel Aviv and Berlin
Alona Rodeh's works react to cultural phenomena by engaging and appropriating their visual and concrete manifestations, rooted in the daily practice of the public sphere. Her large-scale works have been exhibited at venues including among others Tel Aviv Museum, Künstlerhaus Bethanien, CCA Tel Aviv, Plug In ICA in Winnipeg, Canada. She has held performances at Zacheta National Gallery in Warsaw, at the Swiss Pavilion at the Venice Biennial, Israel Museum and others. Recently Rodeh exhibited a parallel solo show at Grimmuseum in Berlin and Rosenfeld Gallery in Tel Aviv.
In this year's Transmediale Festival, Rodeh will present a lecture-performance on the history of siren devices, mapping the parallel evolution of sirens in civil defense and music from the early 19th century until today, with an emphasis on Israel's history of alarms. Her talk will include demonstrations of siren sounds in what will eventually become a musical composition carried out by Tel Aviv musicians, Mule Driver and Siren Diva.

Safe and Sound "The Chase", 2016
8 Channel lights in loop 
Editing and Engineering: Rachid Moro
2 LED / Aluminium Light Boxes 70x100 B&W Print 
1 LED / Aluminium Light Box 100x140 Color Print
5 LED Panels
Opening: Friday, 29th of January, 8 p.m  //  Go to Facebook Event >>
Duration: 30th of January - 20th of February 2016 
Performing Hours: Thursday-Saturday 7pm-10pm