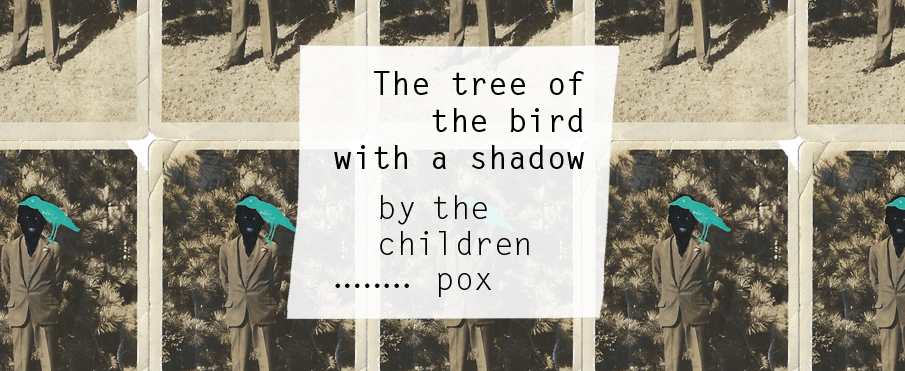 Vesselroom Project proudly introduces the first exhibition in Berlin of the Spanish collective The Children Pox: The tree of the bird with a shadow.
This is the third episode of an on-going project, a postal cadavre exquis. Through mail, the artists exchange their drawings to complete a story. A modus operandi born out of a necessity – the distance between them- as a new understanding of their artistic identity. Josephine and Victor Glass are the alter-egos from Juan Zamora and Alejandra Freymann, the true components of the collective. They construct an oneiric trip through a glowing universe, a pathway to the unknown where the cohesion lies in its destination rather than in its origin. The audience is actively involved in the development and resolution of this intricate game of concealed identities and mysterious situations.
Bio
Juan Zamora
*1982, Madrid, Spain
lives and works in Madrid
juanzamora.com
Juan Zamora studied art at the CES Felipe II, Madrid; AKI University of Enschede, Netherlands; and the European University of Madrid. He has worked as full time professor at the Visual Art Department of the Long Island University; Visiting Professor at the Visual art Department of the European University of Madrid. His work stands out for its intriguing proposal, for his ability to provide a soul to each of his pieces through the dialectic of movement. The artworks exhibited represent the animist universe in its essential form. In them, life and death are struggling at a limbo. The stillness of the dead pigeon collides with its impossible shadow in motion. The drawing of an enlighten black tree is floating on a weightless and soundproof white sheet, where his brilliant yet impossible shade keeps alive a tree that was always dead.
Solo Exhibitions (selection): Solowshow. Slowtrack. Madrid (2014); Bird Shadow. Drawing on the roof of the International Studio & Curatorial Program (ISCP), New York ; A vulture watching. Museum of modern art (MAMM) Medellín. Colombia (2012); Drawing on Malabo, Cultural Centre of Spain in Malabo (Equatorial Guinea); 14,4 km. Manifesta 8. Murcia (2010)
Alejandra Freymann
*1983, Xalapa, México
lives and works in Cuenca, Spain
alejandrafreymann.com
Alejandra Freymann is an emerging artist whose work lingers between abstract and figurative tradition, turning apparently innocent landscapes into quicksand and the planes on which her characters dwell into soft surfaces that threaten to merge wax-like into each other. This impression of instability, glutinosity, and shapelessness brings about questions of identity and definition, and challenges the notion of the figurative as more rational or "safer" than abstract painting. Freymann's characters navigate this "otherworld" which is as colorful as it is menacing, and where their stories, endowed with great narrative tension, will seem to us always disquieting and incomprehensible.
Alejandra Freymann has shown her work in solo exhibitions at Pepe Cobo y cía, Madrid and Art Nueve, Murcia. She has also participated in group shows at spaces such as Espacio ESCALA, Sevilla; Casa Závala, Cuenca, or Galería Martín Iglesias, Sevilla, amongst others. She currently works with Art Nueve Gallery, Murcia and her work can be found in Fundación Caja Sol, Sevilla or Fundación Antonio Pérez, Cuenca, amongst other collections.
Solo Exhibitions (selection): Ningún lugar tras el que andar. Lamosa, Cuenca. España (2013); Out of the blue, La Casa Encendida, Madrid, España (2012); El puente de la visión, Museo de Arte Moderno y Contemporáneo de Santander y Cantabria, Santander, España (2011)
Group Exhibitions (Selection): Piedra Angular, Galería Art Nueve, Murcia. (2013); Entre el papel de la idea y algunas ideas en papel, Galería M. Echevarría, Tenerife (2012); Art Basel Miami Beach. Galería Pepe Cobo y Cía. Miami Beach (2009); Art Fair Tokyo. Galería Pepe Cobo. Tokyo, Japan (2008).
You are cordially invited to attend the wide-ranging programme of events accompanying the exhibition:
Thursday, 24th of April at 19:00
Collaborative Techniques @ Spanish Embassy
Round Table with The Children Pox + Claudia Olendrowicz & Bruno di Lecce. The two collectives will talk about their approach to their artistic collaboration and their techniques.
Saturday, 26th of April at 16:00
Kids Workshop in collaboration with Kricrik Pädagogik-Kunst Aktivitäten @ Vesselroom Project + Johannesburg
Workshop for children (5-10 years old).
The workshop will take place in Johannesburg and Berlin at the same time. The kids will start their own postal exchange following the same dynamic as The Children Pox.
Saturday, 26th of April at 19:00
Exhibition Opening @ Vesselroom Project.
Sunday, 4th of May at 13:00
Brunch + Catalogue Presentation @ Vesselroom Project
On the last day of the Gallery Weekend, Vesselroom Project will hold a brunch with the presentation of the new catalogue.