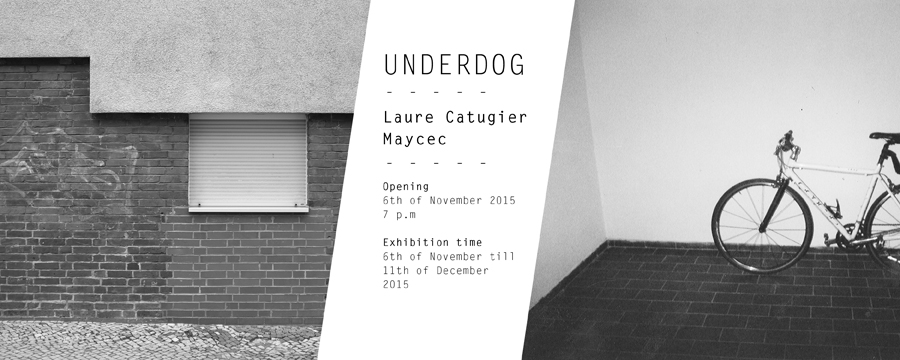 "Never consent to be completely comfortable with your own certainties" - Michel Foucault
An "underdog" is a person who is usually expected to lose. The two Berlin-based photographers Laure Catugier and Maycec have exchanged their forgotten and residual pictures and taken a fresh look at these unused images: which can be considered losers. Indiscernible, unidentifiable, unstable, their meaning is cloudy. This is exactly the definition of noise: a rumble that exceeds logic.
Underdog is a dialogue to create free connections between unpublished disruptive images. If these connections seem dissonant, it is not because of the pictures themselves: it's rather because our eyes are sometimes too accustomed to seeing only certain types of pictures, and our ears are too accustomed to hearing only certain types of sounds. The two artists disturb the familiar form and borders of their work through the publication of these photographs: they show a desire never to be comfortable with their own certainties.
This hybrid project is the meeting of different noises, the underdog pictures, sound art performances, and the curious visitors for whom the creation of something never comes without destruction or dissemination. Underdog is a rumor that comes up from the ground. - Nathalie Hof, editor at OA13 - www.oai13.com
Opening: 6th of November 2015 / 7 p.m 
Duration exhibition: 6th of November till 11th of December 2015
go to Facebook Event
- - - - - - - - - - -
Sound art performances curated by Aleks Slota 
- - - - Friday 6th of November - - - -
- Helmut Vutuc Lampshade
https://www.youtube.com/watch?v=hNa8vA5pnNw
- Joke Lanz 
http://www.suddeninfant.com/
- La Muerte Roja + Ching Liu
https://www.facebook.com/lamuerterojacorpo6
http://www.wojtekbajda.eu/
- - - - Thursday 10th of December - - - -
- Derek Holzer
http://macumbista.net/
- OKO + Any Pretty
http://oko.aleksslota.com/
https://www.facebook.com/anyprettyband/
- Vinyl Horror
http://www.vinylterrorandhorror.com/
- - - - Friday 11th of December - - - -
- Dr. Nexus 
https://www.facebook.com/doctor.nexus
- Felix-Florian Tödtloff & Lars Ennsen Duo
- Alex Pastore
http://www.ursss.com/2015/07/alex-pastore/